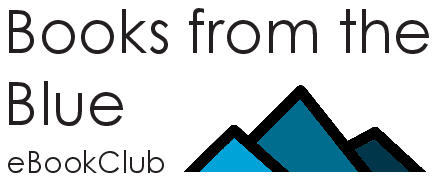 Books from the Blue is the Library's eBook club. Each month we will promote an eBook for you to download, so that you can participate from the comfort of your own home. We will have a special monthly digital event where we explore our featured title. It may be a video, a webinar, author talk, or extra resources. Our eBookClub eBooks will be available to download through Libby and will always be available during the promotion period - no waitlists, no holds.
You can also use our featured eBook for your own book club. There is no limit to the number of people who can borrow at one time. Join our monthly events to enhance and enliven your reading experience.
May 2022 - This month's featured title is Larrimah by Caroline Graham and Kylie Stevenson
About the authors:
Kylie Stevenson has 17 years' experience as a journalist, her work appearing in newspapers, magazines and websites all over the country, including The Guardian Australia, The Australian, The Weekend Australian Magazine and numerous health, lifestyle and travel publications. Kylie was awarded the inaugural Andrew McMillan Writers Residency at Larrimah in 2016, and a resulting piece of creative non-fiction won a 2017 Northern Territory Literary Award. It was this residency that also sparked her interest in the town and ultimately led to her award-winning podcast Lost in Larrimah with Caroline Graham.
Caroline Graham has worked as a newspaper reporter and magazine writer, and now teaches journalism at Bond University on the Gold Coast. She has also facilitated the publication of major student-authored investigative packages in The Guardian Australia, News Corp, APN Australian Regional Media and Crikey. Caroline is the co-author of Writing Feature Stories: How to research and write articles, from listicles to longform (Allen & Unwin, 2017) and has almost completed her PhD.
About Larrimah:
Larrimah: hot, barren, a speck of dust in the centre of the nothingness of outback Australia. Where you might find a death adder in the bar and a spider or ten in the toaster. Maybe it's stupid to write a love letter to a town that looks like this, especially when it's someone else's town. A town where there's nothing to see, nothing to buy and the closest thing to an attraction is a weird Pink Panther in a gyrocopter whose head falls off intermittently. A town steeped in ancient superstition and pockmarked with sinkholes. It's Kadaitja country. People go missing in the bush there, the traditional owners say.
It's doubly stupid to write a love letter to a town where someone did go missing and one of the remaining residents might be a murderer. A town at the centre of one of the biggest mysteries outback Australia has ever seen-a weird, swirling whodunnit about camel pies and wild donkeys and drug deals and crocodiles, a case that's had police scratching their heads for years, while journalists and filmmakers and Hollywood turn up, from time to time, to ask what the hell happened here.
And it makes no sense to fall for a place when the town is crumbling into the dust and it looks a lot like your love letter might tend up being a eulogy. But whatever happened in Larrimah, it's strange and precious and surprisingly funny. Journalists Kylie Stevenson and Caroline Graham have spent years trying to pin it down-what happened to Paddy Moriarty and his dog, how they disappeared, how they might take the whole town and something even bigger with them.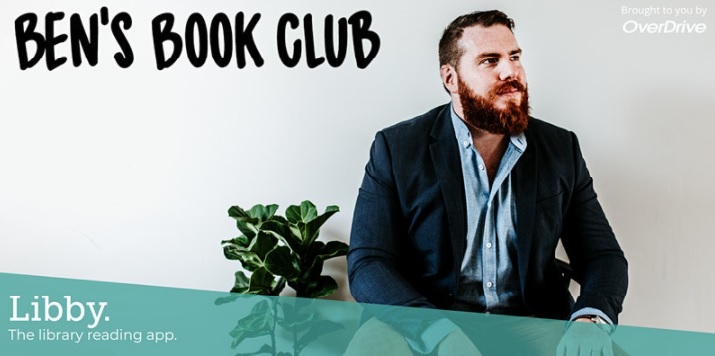 For this month's event we join Ben's Book Club for a live online discussion with the author. Whether you have read the book or not, come along to hear what the book is about and 'meet' the author.
Ben's Book Club is a digital book club available exclusively to Australian and New Zealand libraries, hosted by best-selling author Ben Hobson. In 2014 his novella, If the Saddle Breaks My Spine, was shortlisted for the Viva La Novella prize. To Become a Whale, his first novel, published in 2017, was longlisted for the ABIA Debut Fiction award, and the Courier Mail's People Choice Award. His second novel, Snake Island, was released in 2019.
Tuesday May 24th 7.00pm
Eventbrite: Ben's Book Club featuring Larrimah by Caroline Graham and Kylie Stevenson Eventbrite
Zoom link: Ben's Book Club featuring Larrimah by Caroline Graham and Kylie Stevenson Zoom Link
Password: 326001
Video and audio are automatically muted for people joining the event, so as not to cause disruption. Guests will be able to type questions using 'chat'.
Previous eBookclub Titles